Company Profile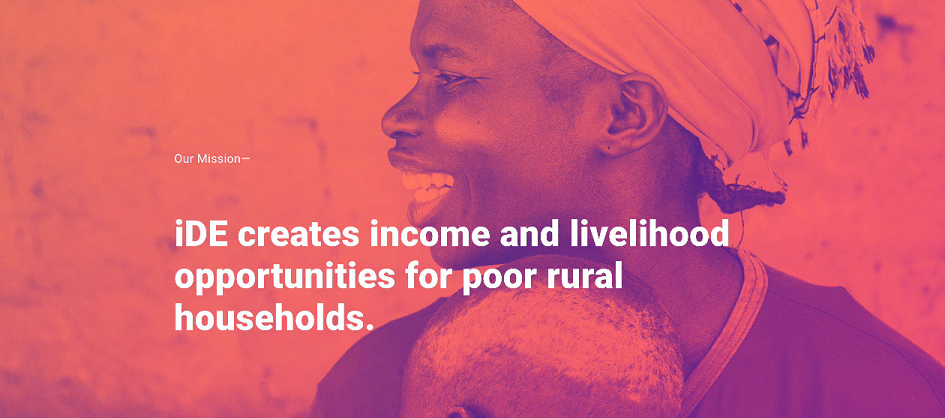 iDE is an international not-for-profit NGO with a unique business approach to poverty eradication. For 36 years around the world—and 10 years in Ghana — iDE has pioneered innovative market-based approaches to improve access to safe water and sanitation and increase agricultural incomes.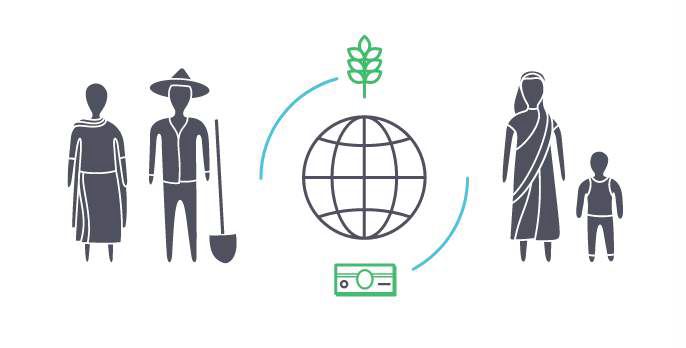 Our Values
Poor women and men have the right to a secure livelihood. Markets are the most powerful force for significant, widespread and lasting impact on rural prosperity. The rural poor are customers, producers, and entrepreneurs. We listen to and learn from the
people we work with. We value innovation and entrepreneurship. We are results-oriented aiming for significant impacts for large numbers of people. We strive for economic, social and environmental equity and sustainability.

iDE Ghana designs to context sustainable social enterprises in Water, Sanitation, Hygiene and Agriculture. Our unique and collective passion to create new market opportunities is unlocking the potential of local entrepreneurs all over the country. Through innovating affordable products and services for our customers we are making a profound social impact in the communities that we live, love and serve. We currently employ or contract more than 200 people across 41 districts in Ghana.
Job Description
The Director of People and Culture is an in-house position that will input on governance issues relating to employment
practices, support positive culture and provide expertise and support in the areas of:
Performance Management,
Employee Relations,
Employee Engagement,
Diversity & Inclusion,
Policy and Procedure Development
HR Compliance

About the Role
You will report directly to the Country Director of iDE Ghana, and work collaboratively with the Global Operations team of iDE HQ on our people engagement, compensation, and development strategies.
You will lead a 2 person team.
Based in Accra, Ghana.
Director or People and Culture position is part of the Senior Leadership Team which includes the other following designations: Director of Finance & Administration, Director of Evidence & Analytics, and Sama Sama Managing Director.
Compensation will depend on your experience and qualifications.
Your package will provide for a safe, comfortable lifestyle in Ghana and allow for savings.
Incentives for excellent performance will be included.
The candidate we are seeking will find great value in the opportunity to apply skills in meaningful work, to make a difference in the world, to be immersed in another culture, to work with great people, and to generally do amazing things with a great amount of autonomy.
This role will involve significant travel across Ghana, with trainings and staff engagement sessions being hosted across 8 out of Ghana's 16 regions twice in a month.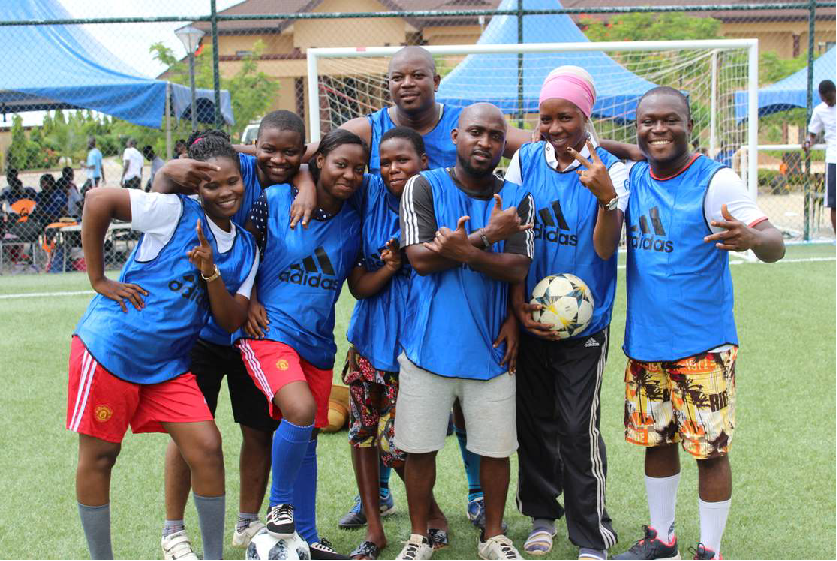 Key Responsibilities
Develop and implement strategies to increase diversity & inclusion within the iDE Ghana office and projects.
Design and implement strategies for employee engagement and retention.
Manage performance appraisal process and assist with goal development.
Establish a learning and development function to support professional development of employees across the business.
Lead in coaching, counseling and advising management and staff to ensure resolution of employment related matters.
Design, prepare and analyze HR metrics and provide reports that support decision making in specified areas.
Create and update policies, procedures, and guidelines as needed.
Function as primary liaison to internal committees and working groups.
Implement new, and enhance existing staff recognition and reward programs.
Lead the exit interview process.
Maintain knowledge of industry trends and employment legislation. Ensure adherence to local legal requirements in addition to advising management on needed actions to remain compliant.
Work with Global office on key HR issues and appropriately secure approval on required HR policies, procedures and practices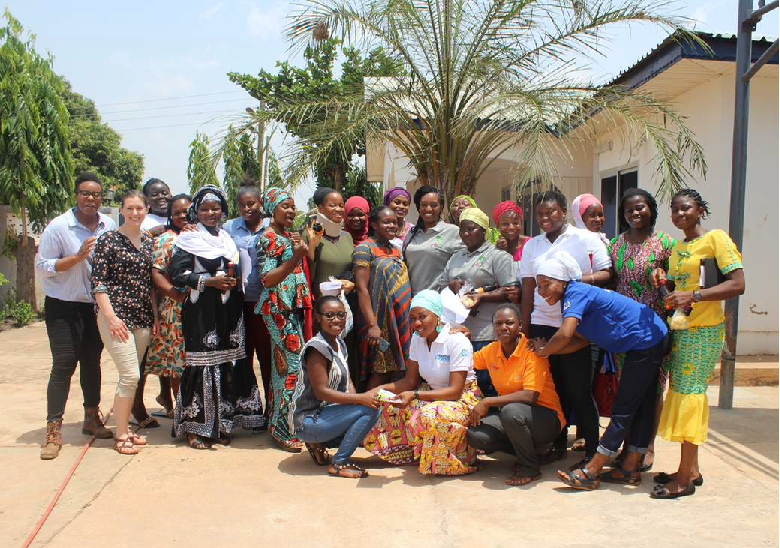 Required Skills or Experience
Bachelor's degree (Master's degree preferred),
Preferred 5- 10 years of HR experience in the above areas
Thorough understanding and experience with HR policies and procedures, and understanding of Ghana Labour Laws
Familiarity with all aspects of HR, including compensation, recruitment, benefits, training
Excellent interpersonal, written and verbal communication skills are essential.
Ability to lead meetings and presentations, and to interface with all levels of staff with tact and diplomacy
Must be a collaborative team player, possess a strong customer service orientation, and be a consultative problem solver
Ability to advocate for both staff and management
Highly proactive style of work, with a demonstrated track record of developing innovative approaches.
Must be able to work independently and in teams, as well as demonstrate excellent judgement on when to escalate issues
to the Country Director.
Strong organizational and analytical skills
Proficiency with Microsoft Word, Excel, and PowerPoint required. HR administrative packages preferred
Must demonstrate Core Values: Trust, Respect, Accountability, Innovation, Teamwork, and Service
How To Apply
Sorry, job has expired.
Note

Please note, employers receive numerous applications per posting and will only shortlist the most qualified candidates. Also Jobsinghana.com is not involved in any decision made by an employer/recruiter and therefore does not guarantee that applications sent will result in a candidate being shortlisted/selected for that position.