Introducing Sama Sama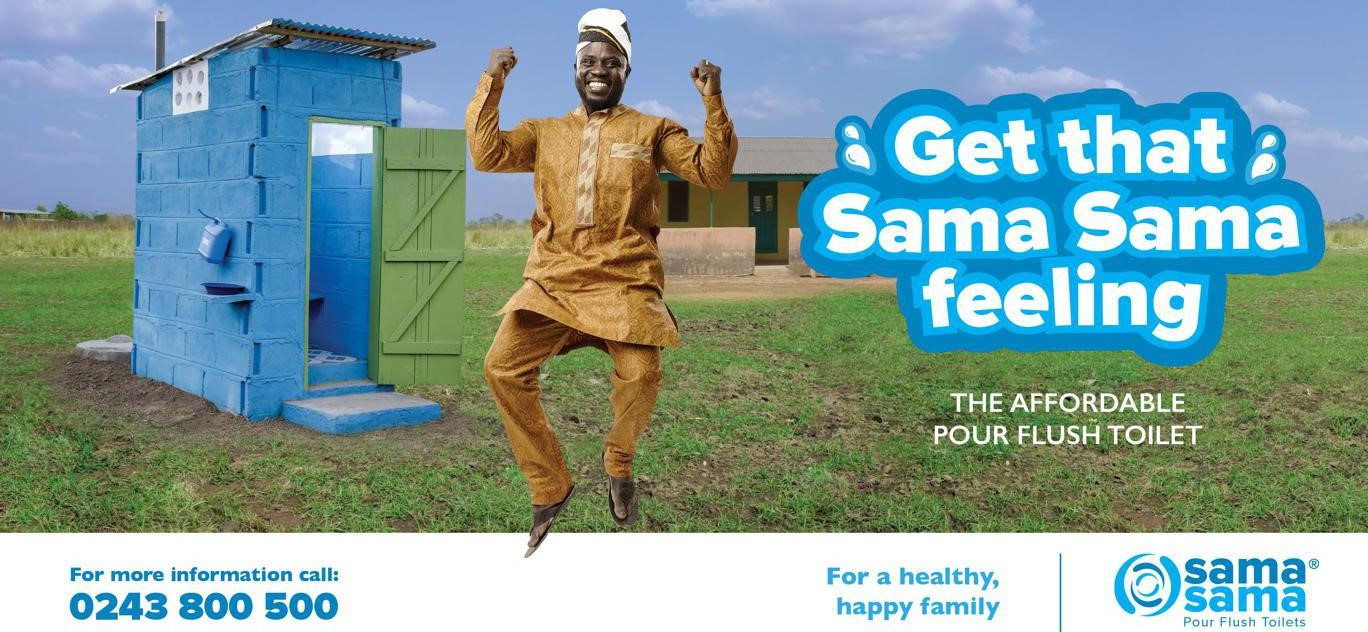 Sama Sama is a one-stop-shop solution addressing the sanitation and hygiene needs of low-income rural and urban consumers in Ghana. It is currently [a] commercial brand that is incubated by iDE Ghana. Launched in September 2015. Its operations grew out of a partnership between iDE (International Development Enterprises) and Global Affairs Canada (GAC) with the aim of designing and selling improved toilets across the three Northern Regions of the country. Sama Sama has passed through a pilot stage, and is looking to scale up its operations, with medium-term aspirations of incorporating as an independent business.
Our Values

We Stand for:
Customer First: We will always put our customer in the front and center of all that we do. We will understand our customer's needs and desires, both stated and unstated, better than any other organisation.
Making a Difference: This is our raison d'être. We exist to make a positive difference in our customers' lives. Our desire to make a positive impact in our customers' lives will be the driving force behind every action, product, service and customer interaction.
Inclusivity: We believe in inclusion, equality, and respect for all, without any prejudice of gender, geography, religion or race. We believe that our differences makes us stronger and that we can actively learn from each other. We will have an ear to the ground to tune into the diverse perspectives and needs of our team and our customers to ensure that we always design and implement inclusive programs.
More for Less: We deeply understand that both our customers and the environment we operate in is resource constrained. Hence we will always offer more for less; more value for money, more health, more cleanliness, more advantages and more excitement.
Excitement: We believe that being in the toilet business need not be a staid affair. We have exciting products and services and a team that is hugely excited. We want our customers to share in this excitement.
Flawless Execution: The difference between a good business and a great business is in how well they execute. We want to be a great business. Our team is focused on delivering a flawless customer experience; and when we stumble, we will be quick to take corrective action.
Managing Director
iDE is looking to Recruit a Managing Director of Sama Sama!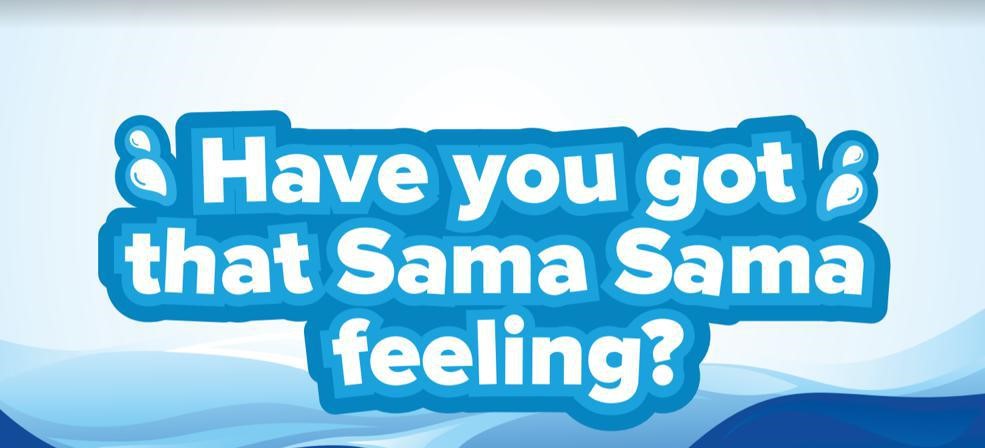 Do You Know How To:
Sell,
Strategise for Growth,
Think, Plan, Do, Iterate,
&
Inspire Others
to Change the World One Toilet at a Time?
About the Role
You will report directly to the Country Director of iDE Ghana, and work collaboratively with the Global WASH team of iDE HQ on fund development and strategy.
You will have five direct reports, referred to as Sama Sama's Senior Leadership Team (SLT) encompassing the functions of sales, innovation, finance, operations, and strategy.
Based in Tamale, Ghana.
Minimum 3 year full time commitment.
The Managing Director develops and leads the commercial strategy for Sama Sama as a social enterprise. S/he is the first in command and responsible for implementing the vision and realising the sustainability of Sama Sama. The Managing Director's primary goal is to drive Sama Sama's growth agenda, financial viability and long-term social impact.
Compensation will depend on your experience and qualifications. Your package will provide for a safe, comfortable lifestyle in Ghana and allow for savings. Incentives for excellent performance will be included. The candidate we are seeking will find great value in the opportunity to apply skills in meaningful work, to make a difference in the world, to be immersed in another culture, to work with great people, and to generally do amazing things with a great amount of autonomy.
Your challenge as Managing Director of Sama Sama will be to draw on your creativity and experience to develop and deliver an ambitious growth strategy that will enable Sama Sama to increase its revenue, improve the bottom line and deliver positive health, social, and economic benefits for families across Ghana.
Key Responsibilities

Leading – An inspiring servant leader, who can motivate a diverse team; engaging communicator able to articulate Sama Sama's mission company wide, creating excitement and momentum to deliver objectives.
Selling – A seasoned sales guru, who will never stop selling, iterating and innovating quality water and sanitation (WASH) products and services; you have a thirst for exploring broader WASH market opportunities,
Growing – A growth pro, experience growing companies from start up to maturity, exploring new market opportunities, ensuring alignment with social mission, short and long-term objectives.
Marketing – A brand champion, dedicated to establishing customer intimacy through transparent "above and below-the-line" communications, developing effective sales and marketing campaigns to reach "base-of-the-pyramid" customers.
Project Planning – A "Doer", able to establish detailed workplans, delegate, respond to key risks and issues, translate strategy into activities, manage multiple stakeholders, multi-task and embrace pressure.
Financial Planning – A number cruncher, able to ensure the financial health of the entity, develop detailed financial plans, establishing key KPIs, managing multiple budgets, experience with social enterprise reporting, and revolving working capital, managing accounts receivables and collections portfolios.
Partnering - Identifying and developing strategic partnerships, both technical and financial, to complement Sama Sama's strengths.
Reporting – A storyteller, keeping investors informed, producing clear monthly management reports and bi-annual programme reports, detailing the operational activities, opportunities and threats.
Required Skills or Experience
10 plus years of practical experience in business leadership and proven ability to build and manage a successful business.
Broad experience in most of the following areas: business strategy, financial management, human resources, sales, marketing, supply-chain logistics, manufacturing, quality control, and customer care.
Proven experience in developing and delivering an ambitious strategy for business growth, including product diversification and expanding to new markets.
Obsessive commitment to achieving results, continuous learning, and developing a deep understanding of the customer.
Experience living and working in a developing country context, especially Ghana.
Flexibility, resourcefulness, and tenacity. Able to deal with the frustrations that working in emerging markets will throw at you.
Able to mentor others and foster a positive organizational culture.
Collaborative, non-autocratic management style. Able to work cross-culturally.
Excellent spoken and written English. MBA preferred or bachelors/masters degree in economics, business management or other relevant fields
Ability to speak a Ghanaian language preferred
How To Apply
Sorry, job has expired.
Note

Please note, employers receive numerous applications per posting and will only shortlist the most qualified candidates. Also Jobsinghana.com is not involved in any decision made by an employer/recruiter and therefore does not guarantee that applications sent will result in a candidate being shortlisted/selected for that position.