Company Profile
Fairtrade Africa (FTA) is the umbrella network organization representing Fairtrade certified producers and workers in Africa. It has four (4) regional networks – Eastern Africa; Southern Africa; West Africa; and Middle East and North Africa. Established in 2005, FTA aims to effectively represent producers and workers within the International Fairtrade System and provide services to them that contribute to the improvement of their livelihoods. The FTA Board directs policy and strategic development of the organization.
FTA Secretariat is located in Nairobi where the operations are in the hands of the FTA Senior Leadership Team (FTA-SLT). In enabling the members to have a strong voice in the governance, strategy and the overall direction of the Fairtrade movement in Africa, the FTA-SLT has the responsibility for directing and managing all FTA resources including employees. The FTA-SLT has the overall responsibility of strategy development and operational implementation. The Finance and Administration Director (FAD) is expected to be an active member of this team.
FAIRTRADE AFRICA PURPOSE
To improve the socio-economic conditions of African producers through increased access to better trading conditions.
Job Description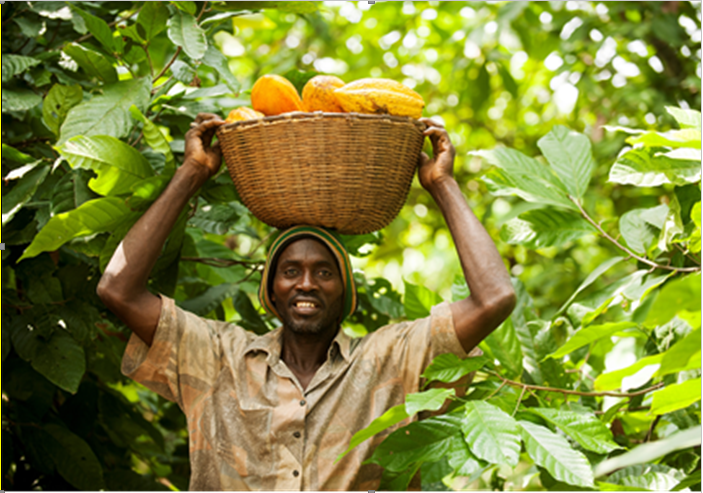 Dignity for All Programme- (FTA and Fairtrade Finland Partnership Programme)
This is a four-year Programme funded by the Ministry for Foreign Affairs (MFA) of Finland. Underpinned by the Fairtrade Theory of Change (ToC), the MFA Impact Programme seeks justice and fairness through exercising rights and free¬doms, empowerment through strengthening the assets and capabilities of the most marginalized farmers and workers, and the attainment of sustainable livelihoods through building resilient agro-based trade systems and societies.
The programme is aimed at capturing and assessing simultaneous change in four areas (spheres of change): Small producer & worker organizations; Supply chain business practices; Consumer behaviour and Civil society action.
The programme is being implemented in Ghana, Ethiopia, Malawi and South Africa in banana, flowers, wine, tea and cocoa value chains. It focuses on FTA key thematic areas of gender and social compliance, workers' rights, living income and living wage.
The two projects in Ghana are the Cocoa and Banana Impact Projects. The Cocoa Impact Project in Ghana is being expanded to include a Deforestation, Climate Change and Carbon Credit Project.
ABOUT THE JOB
To lead the implementation of the Cocoa Impact Project in deforestation, climate change and carbon credit.
LOCATION: Accra, Ghana
REPORTING LINES
Post holder reports to: Project Coordinator – Dignity for All Project
Staff reporting to this post: None
BUDGET RESPONSIBILITY: Yes
DUTIES AND RESPONSIBILITIES
Project Management
Establish a business case for each project, supported by budget information and income projections
Manage the implementation of projects to develop the capacity of producer organizations
Monitor operational activities and effectiveness of results and milestones
Compile monthly updates and quarterly reports using FTA and project templates
Support the development of project proposals
Technical Advisory
Provide thematic training and technical advisory support training to producer organisations and their structures and committees on themes including:
Climate Change and Deforestation
Project and financial management
Gender main streaming
Small Producer and Hired Labour Organisations Standards
Product Certification Cycle
Organizational Strengthening
Initiate and maintain relationships with local communities, public and government institutions, educational institutions among other stakeholders
Understand producer needs and concerns, advocate on relevant policies to enhance FTA's work with the local opinion leaders and decision makers.
Ensure awareness of the local trends, perceptions and players in the local community.
Advise on how to manage risk and optimise on the opportunities
Influence localised policies and perceptions in favour of FTA through the support of the Project Coordinator.
Support the identification of opportunities for programme and projects development
Support and provide advice to producer groups to enable access to trade and marketing opportunities
Represent FTA in country and field events
Monitoring, Evaluation and Learning
Closely monitor programme performance (Financial and programmatic) and propose strategies for continuous improvement
In close collaboration with the MEL team, lead project monitoring and evaluation processes in-country
Monitor capacity building efforts
Submit high quality narrative and financial reports in accordance with project and organisational requirements (monthly, quarterly and annually)
Provide information and data on a timely basis to the Fairtrade Africa MEL function including but not limited to quantitative and qualitative reporting
Establish and maintain a database of all programme documents and reports area of operation
Programme advocacy
Establish and maintain in country strategic partnerships
Initiate and maintain relationships with local communities, public and government institutions, educational institutions among others who are key stakeholders of FTA
Support advocacy efforts at national and regional levels
Supports development of communication material development and supports media visits
Resource Mobilization
Support the Regional coordinator with resource mobilisation efforts
Required Skills or Experience
Qualifications
Bachelor's Degree in a relevant field (e.g. Agriculture, Environmental Science, Natural Resources etc.) with additional work experience
Experience and Knowledge
A minimum of 3 years' project management experience on a climate change, deforestation or carbon credit related project
Experience of delivering training to a range of audiences
Experience in business development within sustainable supply chains
Knowledge and understanding of Fairtrade standards
Thematic knowledge and expertise in FTA's priority areas
Skills
Good command of spoken and written English.
Excellent interpersonal skills with ability to interact with individuals across multi-functional disciplines
Conflict resolution skills
Good organizational skills
Good training and facilitation skills
Strong planning and project management skills
Ability to speak local language